Bonham, Texas -- Funeral services for Jaiden Rayne Pelton, 19, of Telephone, Texas will be held at 3:00 p.m. on Thursday, October 2, 2014 at the Sam Rayburn softball field in Telephone, Texas. Bro. Phillip Mathis and Bro. Craig Vance will officiate the service. Interment will follow at Forest Grove Cemetery.

Sam Rayburn ISD has suffered a tragic loss. Jaiden Pelton was an amazing young lady who brought joy to all those who had the privilege to know her. She was a talented student athlete who excelled in everything she attempted. Jaiden was a leader on the Sam Rayburn Lady Rebels softball team that played for the Class 1A State championship in 2012 and 2013. She was highly respected by her coaches, teachers, teammates and fellow students. Jaiden was a role model for future Lady Rebel basketball and softball players who will follow behind her to carry forward the winning tradition that she helped established. Our thoughts and prayers are the Pelton family, NCTC, and other families who also lost a loved one.

Jeff Irvin
Superintendent
Sam Rayburn ISD
SRISD will host a blood drive
to benefit Dana Clemons
on Tuesday, September 30th
from 10:00 am – 6:00 pm
at Sam Rayburn Schools
---

Sam Rayburn ISD Meets Top Accountability Ratings for 2013-2014
Sam Rayburn High School was also awarded Two Distinction Designations
Academic Achievement in Social Studies
Top 25 Percent Closing Performance Gaps

Check out the new Mobil Parent Portal site.
Now you can check your childs grades and atteandance on the go.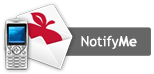 ---
Parent use of the electronic grade book is the same as previous school years. If you had an account last year, that account is still active. Simply login with the user ID and password you used last year. If you did not setup an account last year or you are new to the district, you'll need a "portal ID" to setup your account to access TxConnect Grade Book. Call your campus office to request a portal ID number or email Wendy Keeton, wendy.keeton@srisd.org.

Once you receive your portal ID,

Click Here

to get started. This link will take you to the login page of the Parent Portal.

Click Here

for the abbreviated instructions on setting up your account.

Click Here

to read, download, or print the full 37 pages of instructions.

Contact Wendy Keeton by email wendy.keeton@srisd.org or phone at 903-664-2165 x 217 if you need help or have questions.
Sam Rayburn

ISD does not discriminate on the basis of sex, disability, ethnicity, race, color, or national origin in its educational programs or employment as required by Title IX, Section 504 and Title VI.